Efficient cleaning for your furry friend
This PrimDog hose attachment simplifies your pet's bath time. With its high-pressure spray, it ensures the effective removal of dirt. Say goodbye to the mess in your home, and welcome to a tidier pet.
Long-lasting use
Made of high-quality materials, the PrimDog device is built to last. You can use it for years without any worry.
Universal fit
Our dog sprayer is designed to attach to any garden or shower hose. This means you can clean your furry friend either in your home or outside.
Cost-effective way
Regularly using this sprayer can save you money on professional grooming services. It's a wise investment for pet lovers.
Soap compartment
Our hose attachment features a built-in section for a cleanser. Your pet will be squeaky clean every time.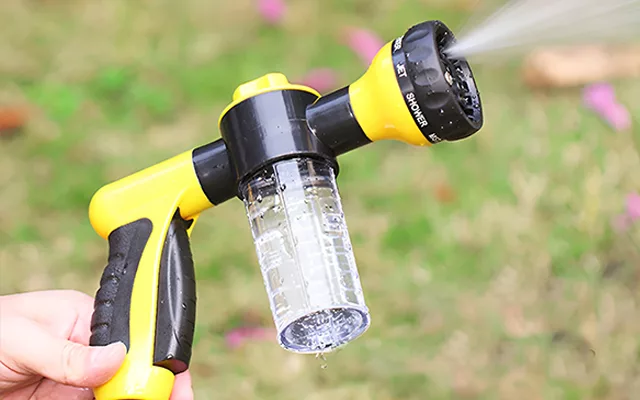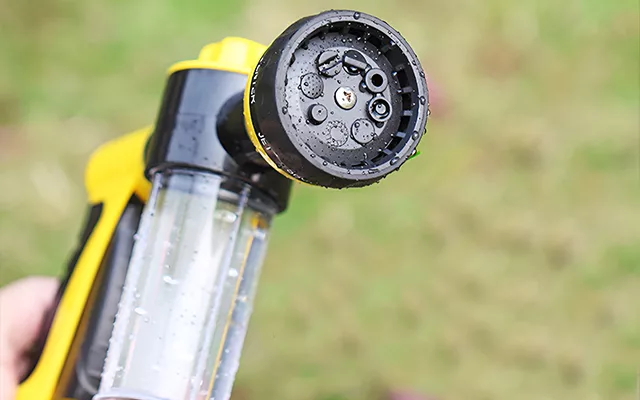 8 stream modes
From a gentle rinse to a strong jet, the sprayer offers a variety of options. Whichever you choose, it will guarantee a perfect washing experience. It's like a professional pet spa at home.
Anti-slip handle
It allows for a firm grip, preventing any accidental slips during use. This promotes ease of control and safety during the whole process.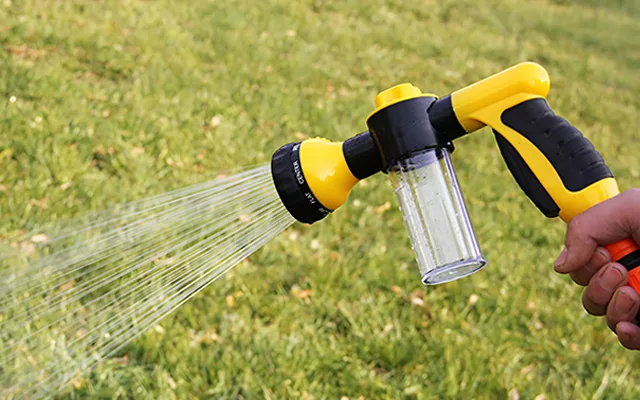 More reasons to love our product
Easy Installation
Ergonomic Design
Portable
Deep Cleansing