Create a healthier posture for your dog with the help of the elevated food bowl!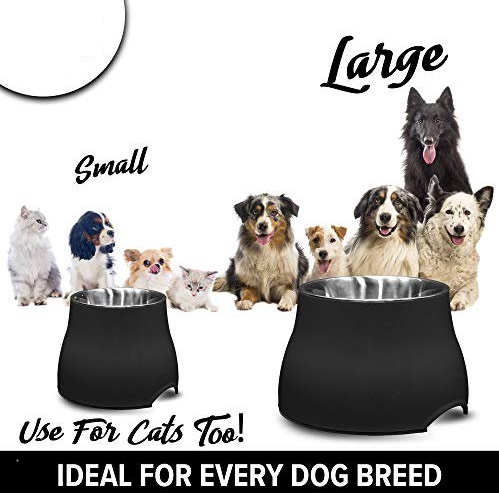 This stylish stand lifts the dog bowl to a higher level which makes it easier for your pet to enjoy their food without neck strain or back pain along with the improved digestion.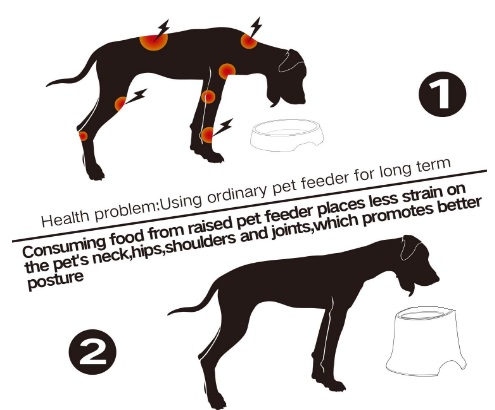 A wide-rimmed bowl fits snugly in the stand and both pieces are coated for long-lasting safety and durability. If your pet tends to play "flip the bowl" while he's feasting, you can rest assured there will be no flipping when food is served thanks to the non-skid rubber bottom.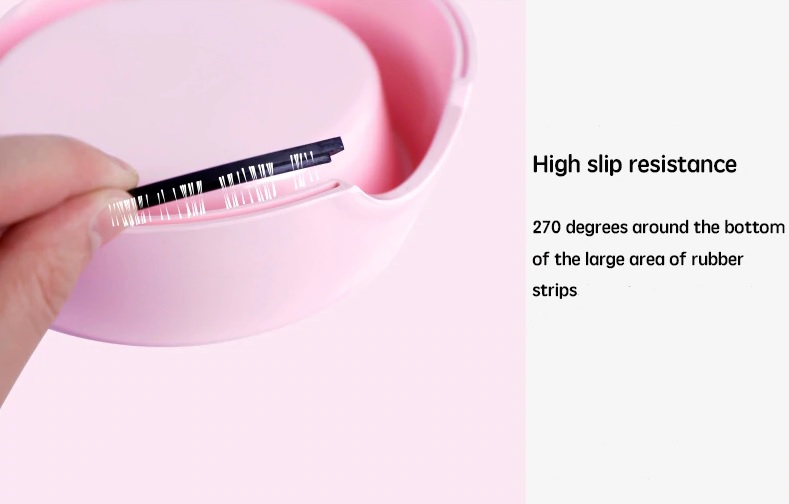 Available in lots of color options: black, grey, blue, pink, green, white and orange. The wide variety of colors complement any personality of a dog or interior decor for a truly unique and memorable dining experience. Besides, there are 3 size alternatives: small, medium and large.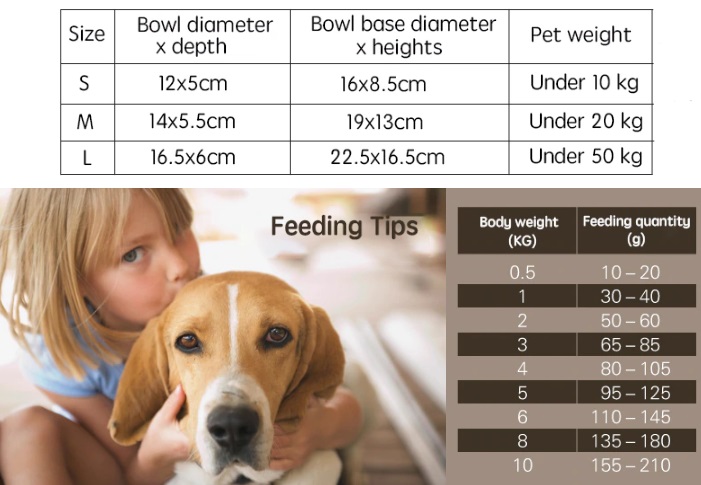 KEY BENEFITS
✔️ PROMOTES HEALTHY POSTURE — Helps reduce neck and back strain while your pet is eating. It provides a more natural feeding position that helps improve posture and digestion.
✔️ ALWAYS STAYS IN PLACE  — The anti-slip bottom helps to keep the bowl in one place while your pet is drinking or eating.
✔️ EASY CLEAN-UP — The internal stainless steel bowl can be cleaned directly by pulling it out instead of washing the whole set every day. The overall polishing surface of the bowl makes it easy to clean, just by wiping the dirt off.
✔️ VARIOUS SIZES AND CAPACITY — Available in 3 sizes. It will definitely supply daily needs of your pet with food and water according to his appetite. You won't have to worry about the lack of foodstuff for your doggy anymore.
✔️ CONVENIENT CURVED HANDLE — Makes the bowl easy to pick up and carry it wherever you need it — inside or outside.